PASSIONATE SENIOR MARKETING EXECUTIVE, BRAND STRATEGIST AND THOUGHT LEADER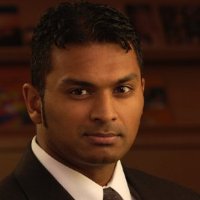 Adopt a human-centric philosophy.

Be a great story teller.

Get people emotionally attached to your brand.

Turn buyers into advocates.

Ray is a forward-thinking senior executive with a massive amount of experience in delivering results for a variety of companies – from start-ups to Fortune 500, software to services, consumer to B2B. Most notable accomplishments including launching the first website to sell PCs directly driving $500MM in business; to launching one of the first installments Microsoft enterprise software as an SaaS platform; building and launching dozens of apps; to re-branding four different organizations ranging in revenues from $100M to $9B – driving hundreds of millions in new revenues.

Based in NYC, his latest role was focused on buidling out the marketing function that is driving global initiatives for an eCommerce selling into the Fortune 1000. The company has developed a cloud-based mobile commerce platform that changes the way brands engage their customers – and Ray is developing lead generation and client success capabilities that are exceeding their goals. 

He has led internal creative agencies that devised and implemented seven-figure high-impact marketing campaigns and branding strategy for leading brands such as Stryker, Oticon, Nike, Nicole Miller, Staples, Home Depot, JCPenney, Macy's, & L'Oreal – driving revenues and engagement in B2B, B2C, and B2B2C markets. 
He credits his career's success with attracting and recruiting top talent, and empowering employees to achieve their highest potential by aligning their strengths with the orgnanization's strategic vision and goals. His motto is: "Think Big, start fast, get stuff done, and have fun along the way.